Induction Heater for Steel Tubes Hot forming
Hot forming is a procedure of sheet metal formation also recognised as hot stamping or press hardening. All forming procedures run above the recrystallization temperature of the metal used. Throughout the hot forming of the sheet metal, the material improves and softens. Hot Forming in Steel Tubes is done in order to alter the form of steel tubes without fracture and use of extreme force. The benefit of hot forming is that it does not produce strain hardening; thus, there is no upsurge in hardness and yield strength. Induction Heater for Steel Tubes Hot forming is effectively used for melting and heat treatment of steel tubes hot forming because it provides much smaller heating times, reducing scaling and oxidation. This device provides easy and precise temperature control. Parts at temperatures outside specifications can be removed and detached.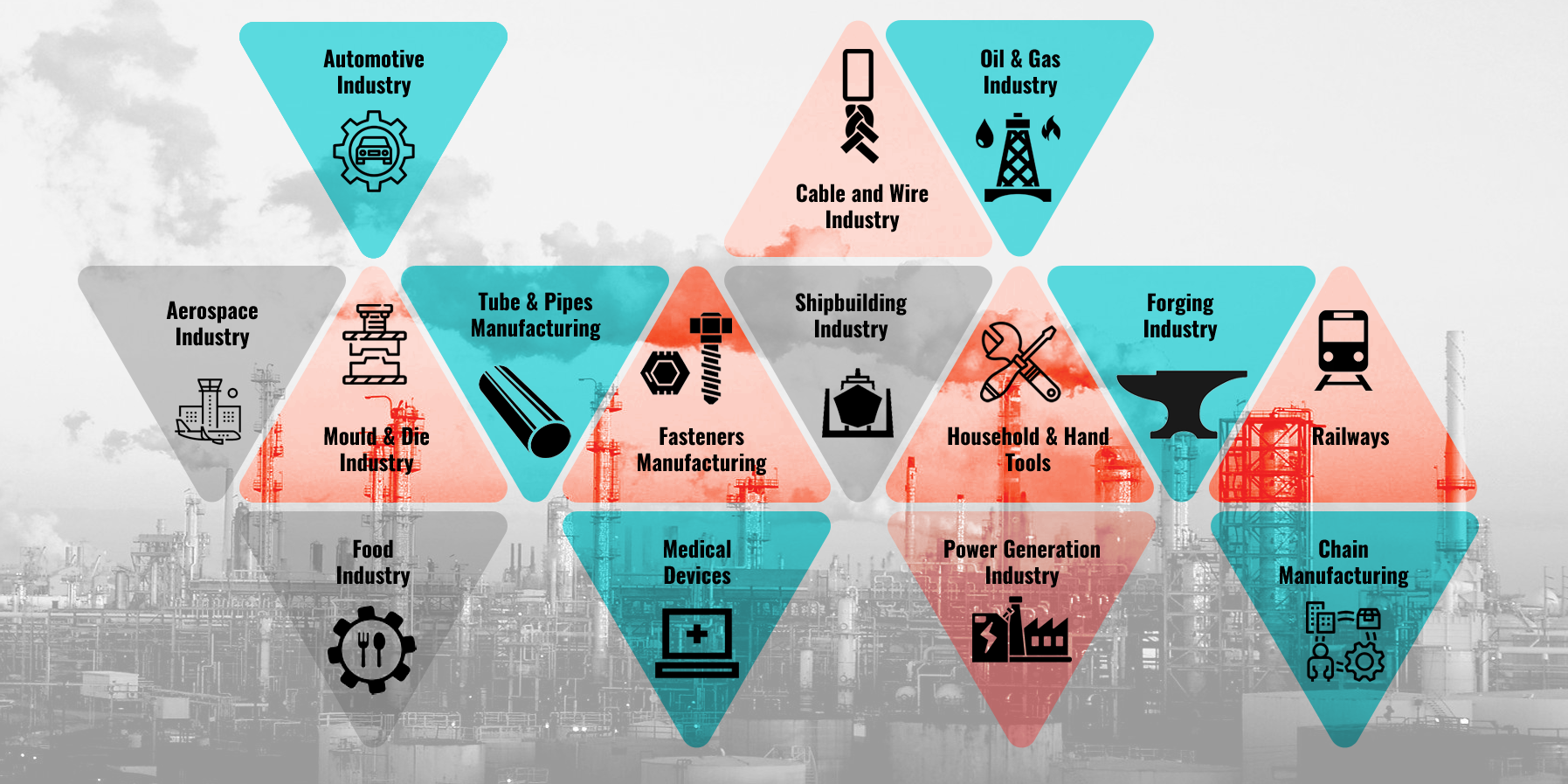 Market Area of Precision Instruments & Allieds
Precision Instruments & Allieds manufactures and exports high quality Induction Heater for Steel Tubes Hot forming worldwide.
Precision Instruments & Allieds supplying Induction Heater for Steel Tubes Hot forming to these Indian Cities.
Mumbai| Pune |Ahmedabad| Bengaluru| Chennai| Delhi| Kolkata| Hyderabad| Agra| Ajmer| Aligarh| Amravati| Amritsar| Asansol| Aurangabad| Bareilly| Belgaum| Bhavnagar| Bhiwandi| Bhopal| Bhubaneswar| Bikaner| Bilaspur| Bokaro Steel City| Chandigarh| Coimbatore| Cuttack| Dehradun| Dhanbad| Bhilai| Durgapur| Erode| Faridabad| Firozabad| Ghaziabad| Gorakhpur| Gulbarga| Guntur| Gwalior| Gurugram| Guwahati| Hamirpur| Hubli–Dharwad| Indore| Jabalpur| Jaipur| Jalandhar| Jalgaon| Jammu| Jamnagar| Jamshedpur| Jhansi| Jodhpur| Kakinada| Kannur| Kanpur| Karnal| Kochi| Kolhapur| Kollam| Kozhikode| Kurnool| Ludhiana| Lucknow| Madurai| Malappuram| Mathura| Mangalore| Meerut| Moradabad| Mysore| Nagpur| Nanded| Nashik| Nellore| Noida| Patna| Puducherry| Purulia| Prayagraj| Raipur| Rajkot| Rajamahendravaram| Ranchi| Rourkela| Ratlam| Salem| Sangli| Shimla| Siliguri| Solapur| Srinagar| Surat| Thanjavur| Thiruvananthapuram| Thrissur| Tiruchirappalli| Tirunelveli| Tiruvannamalai| Ujjain| Vijayapura| Vadodara| Varanasi| Vasai-Virar City| Vijayawada| Visakhapatnam| Vellore| Warangal
Precision Instruments & Allieds supplying Induction Heater for Steel Tubes Hot forming to these locations across the world :
African Countries
South Africa , Nigeria, Kenya, Ghana, Ethiopia, Tanzania, Johannesburg, Algeria, Angola, Benin, Botswana, Burkina Faso, Burundi, Cabo Verde, Cameroon, Central African Republic (CAR), Chad, Comoros, Democratic Republic of the Congo, Côte d'Ivoire, Djibouti, Egypt, Equatorial Guinea, Eritrea, Gabon, Gambia, Guinea, Guinea-Bissau, Lesotho, Liberia, Libya, Madagascar, Malawi, Mali, Mauritania, Mauritius, Morocco, Mozambique, Namibia, Nigeria, Rwanda, Sao Tome and Principe, Senegal, Seychelles, Sierra Leone, Somalia, South Sudan, Sudan, Swaziland, Togo, Tunisia, Uganda, Zambia, Zimbabwe.
Gulf and other Countries
Oman, Qatar, Kuwait, Saudi Arabia, Dubai, Bahrain, Iran, United Arab Emirates, Australia, Sydney, Queensland, Melbourne, Perth, Adelaide, New Zealand, Auckland, Wellington, Hamilton.
Asian Countries
Afghanistan, Armenia, Azerbaijan, Bahrain, Bangladesh, Bhutan, Brunei, Cambodia, China, Cyprus, Georgia, India, Indonesia, Iran, Iraq, Israel, Japan, Jordan, Kazakhstan, Kuwait, Kyrgyzstan, Laos, Lebanon, Malaysia, Maldives, Mongolia, Myanmar (Burma), Nepal, North Korea, Oman, Pakistan, Palestine, Philippines, Qatar, Russia, Saudi Arabia, Singapore, South Korea, Sri Lanka, Syria, Taiwan, Tajikistan, Thailand, Timor-Leste, Turkey, Turkmenistan, Uzbekistan, Vietnam, Yemen
South American Countries
Argentina, Ecuador, Suriname, Bolivia, Brazil, Guyana, Uruguay, Chile, Colombia, Paraguay, Peru, Venezuela
Search for Tags: induction heating machine for sale, induction heater manufacturers, induction heater price, induction heating metal rod, induction welding machine price, 2kw induction heater, industrial heating rod
Note: Please note that the information on this document is for illustration purposes only as information may vary with individual products, their grade and applications, industries or uses and therefore cannot be guaranteed as accurate. © Copyright 2022 © Precision Instruments & Allieds All Rights Reserved (Terms of Use). Recreation of any materials from the site is strictly prohibited without permission. Precision Instruments & Allieds products are sold exclusively through Precision Instruments & Allieds website. Use Terms | Privacy. Please contact us to discuss precise product specifications and requirements and obtain advice on which products are required to suit your exact application needs contact us at
[email protected]