Induction Heater for Beryllium Copper Annealing
Annealing is a heat treatment procedure which modifies the microstructure of a substance to change its electrical or mechanical properties. Annealing finds its applications in steels, to decrease hardness, increase ductility and help reduce internal pressures. Beryllium Copper Annealing is the process in which it produces an effective age hardening result, copper beryllium is annealed and quenched before ageing. In addition to formulating the alloy for age hardening, annealing softens the material for further cold work and controls particle size. Beryllium Copper Annealing delivers significant benefits that include increased strength, stability, and machinability. Induction heaters for Beryllium Copper Annealing are used to accurately control the temperature throughout the annealing procedure. It applies heat consistently, specifically controlling the heating time and temperature to accomplish the right properties for the Beryllium Copper being produced.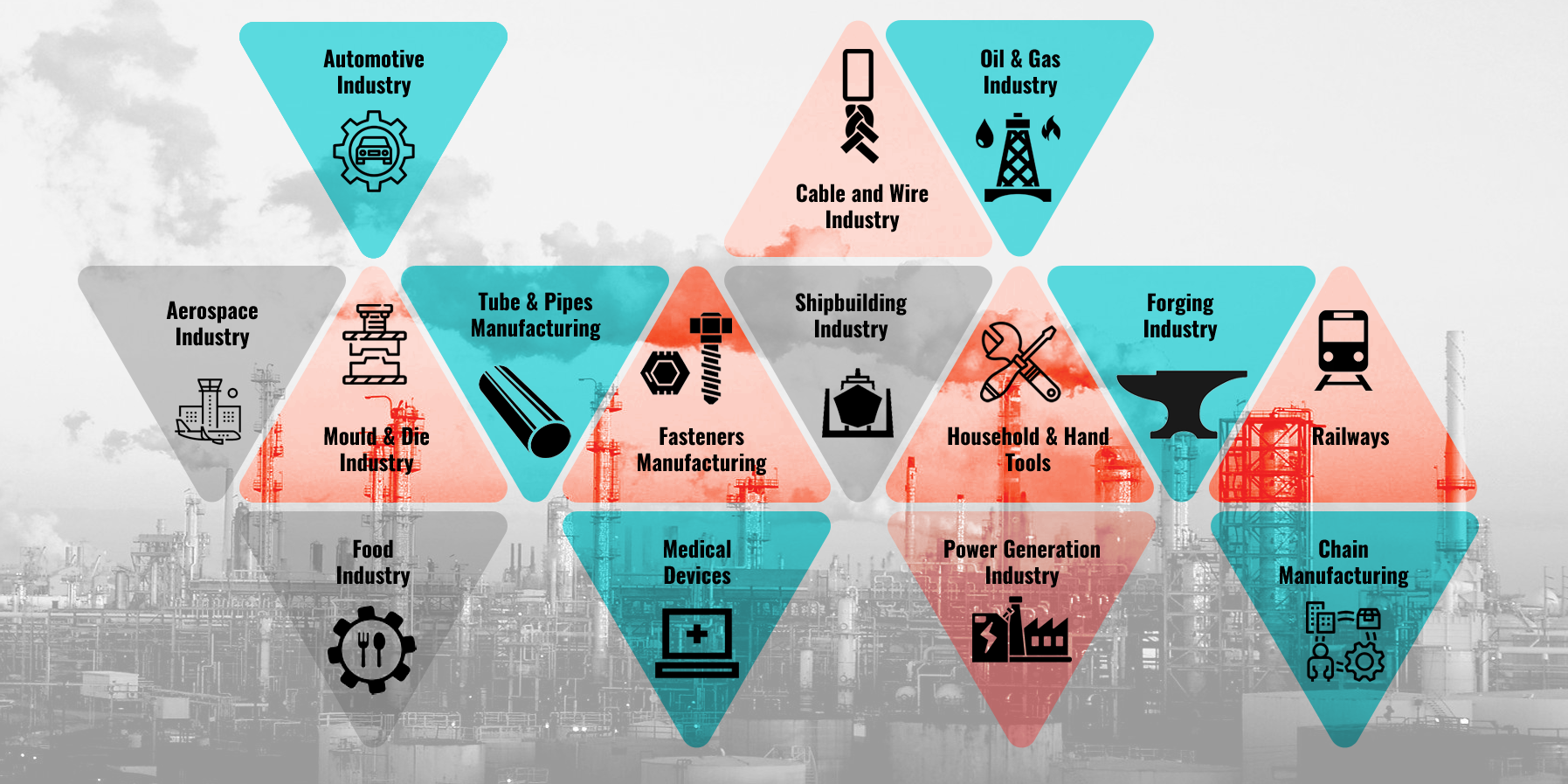 Market Area of Precision Instruments & Allieds
Precision Instruments & Allieds manufactures and exports high quality Induction Heater for Beryllium Copper Annealing worldwide.
Precision Instruments & Allieds supplying Induction Heater for Beryllium Copper Annealing to these Indian Cities.
Mumbai| Pune |Ahmedabad| Bengaluru| Chennai| Delhi| Kolkata| Hyderabad| Agra| Ajmer| Aligarh| Amravati| Amritsar| Asansol| Aurangabad| Bareilly| Belgaum| Bhavnagar| Bhiwandi| Bhopal| Bhubaneswar| Bikaner| Bilaspur| Bokaro Steel City| Chandigarh| Coimbatore| Cuttack| Dehradun| Dhanbad| Bhilai| Durgapur| Erode| Faridabad| Firozabad| Ghaziabad| Gorakhpur| Gulbarga| Guntur| Gwalior| Gurugram| Guwahati| Hamirpur| Hubli–Dharwad| Indore| Jabalpur| Jaipur| Jalandhar| Jalgaon| Jammu| Jamnagar| Jamshedpur| Jhansi| Jodhpur| Kakinada| Kannur| Kanpur| Karnal| Kochi| Kolhapur| Kollam| Kozhikode| Kurnool| Ludhiana| Lucknow| Madurai| Malappuram| Mathura| Mangalore| Meerut| Moradabad| Mysore| Nagpur| Nanded| Nashik| Nellore| Noida| Patna| Puducherry| Purulia| Prayagraj| Raipur| Rajkot| Rajamahendravaram| Ranchi| Rourkela| Ratlam| Salem| Sangli| Shimla| Siliguri| Solapur| Srinagar| Surat| Thanjavur| Thiruvananthapuram| Thrissur| Tiruchirappalli| Tirunelveli| Tiruvannamalai| Ujjain| Vijayapura| Vadodara| Varanasi| Vasai-Virar City| Vijayawada| Visakhapatnam| Vellore| Warangal
Precision Instruments & Allieds supplying Induction Heater for Beryllium Copper Annealing to these locations across the world :
African Countries
South Africa , Nigeria, Kenya, Ghana, Ethiopia, Tanzania, Johannesburg, Algeria, Angola, Benin, Botswana, Burkina Faso, Burundi, Cabo Verde, Cameroon, Central African Republic (CAR), Chad, Comoros, Democratic Republic of the Congo, Côte d'Ivoire, Djibouti, Egypt, Equatorial Guinea, Eritrea, Gabon, Gambia, Guinea, Guinea-Bissau, Lesotho, Liberia, Libya, Madagascar, Malawi, Mali, Mauritania, Mauritius, Morocco, Mozambique, Namibia, Nigeria, Rwanda, Sao Tome and Principe, Senegal, Seychelles, Sierra Leone, Somalia, South Sudan, Sudan, Swaziland, Togo, Tunisia, Uganda, Zambia, Zimbabwe.
Gulf and other Countries
Oman, Qatar, Kuwait, Saudi Arabia, Dubai, Bahrain, Iran, United Arab Emirates, Australia, Sydney, Queensland, Melbourne, Perth, Adelaide, New Zealand, Auckland, Wellington, Hamilton.
Asian Countries
Afghanistan, Armenia, Azerbaijan, Bahrain, Bangladesh, Bhutan, Brunei, Cambodia, China, Cyprus, Georgia, India, Indonesia, Iran, Iraq, Israel, Japan, Jordan, Kazakhstan, Kuwait, Kyrgyzstan, Laos, Lebanon, Malaysia, Maldives, Mongolia, Myanmar (Burma), Nepal, North Korea, Oman, Pakistan, Palestine, Philippines, Qatar, Russia, Saudi Arabia, Singapore, South Korea, Sri Lanka, Syria, Taiwan, Tajikistan, Thailand, Timor-Leste, Turkey, Turkmenistan, Uzbekistan, Vietnam, Yemen
South American Countries
Argentina, Ecuador, Suriname, Bolivia, Brazil, Guyana, Uruguay, Chile, Colombia, Paraguay, Peru, Venezuela
Search for Tags:beryllium copper heat treatment process, induction annealing machine, beryllium copper hardness chart, beryllium copper properties pdf, beryllium copper hardness hrc, induction annealing brass, half hard beryllium copper, hardening copper
Note: Please note that the information on this document is for illustration purposes only as information may vary with individual products, their grade and applications, industries or uses and therefore cannot be guaranteed as accurate. © Copyright 2022 © Precision Instruments & Allieds All Rights Reserved (Terms of Use). Recreation of any materials from the site is strictly prohibited without permission. Precision Instruments & Allieds products are sold exclusively through Precision Instruments & Allieds website. Use Terms | Privacy. Please contact us to discuss precise product specifications and requirements and obtain advice on which products are required to suit your exact application needs contact us at
[email protected]